Destination this morning… the woods.   
Coming out of the trail I was greeted by the moment when the sun pierced the fog.
The surprise from nature dropped me to my knees in awe.   
I bowed my head in gratitude.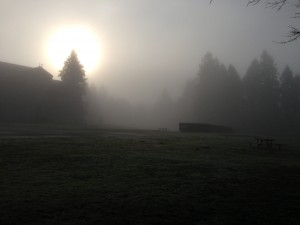 For it is moments like this that remind me, that
all of life is just one delicious Mystery waiting to
be revealed and for a split second I get to hold
beauty in the arms of my soul.