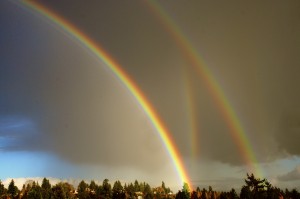 Witnessing beauty of this nature gives me hope.
Outside our home cars stopped in awe.
Walkers found the highest point to just "be".
We raced around the house for the best view.
All eyes in one direction.
A moment of solidarity.
Might our love of beauty become a bridge for
love and harmony?
I hope.
* gratitude to my husband for capturing the moment, one of his many gifts